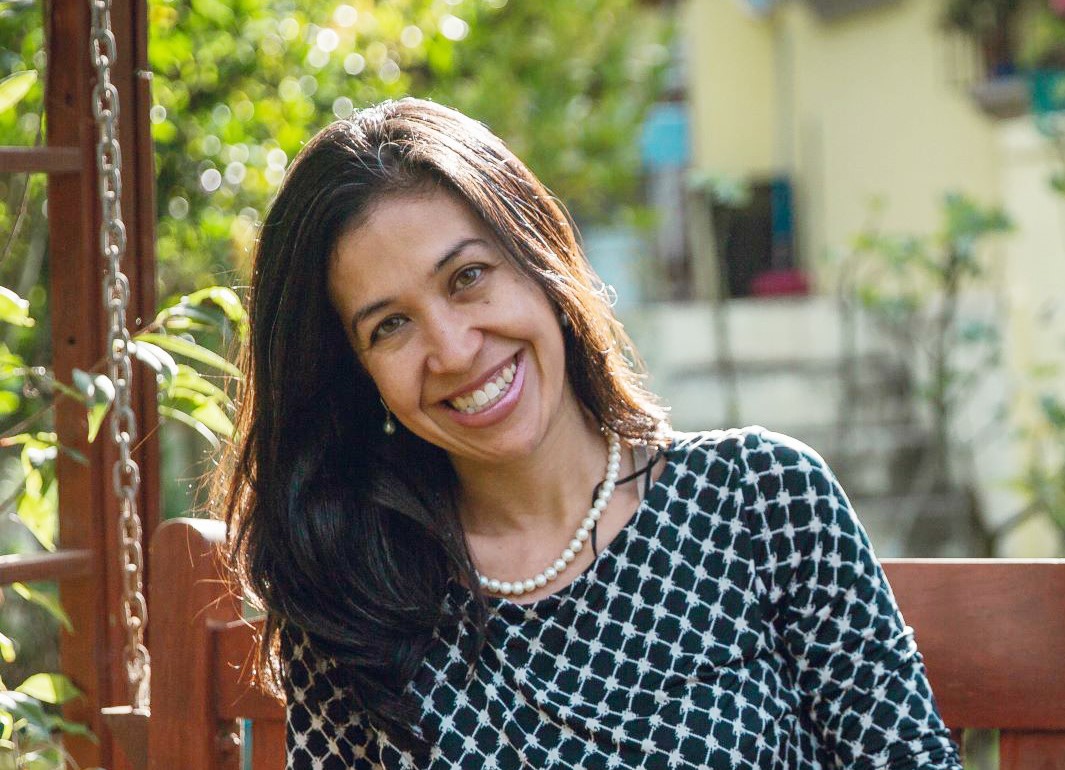 Hi. I'm H2 section title.
after my Leadership Coaching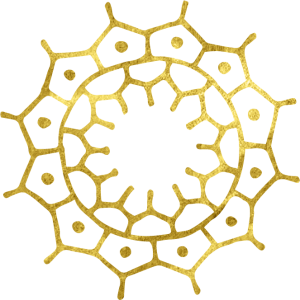 I help my clients rise,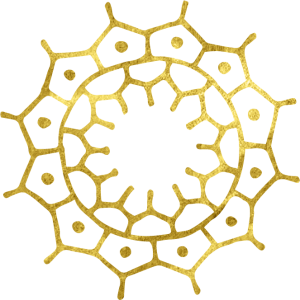 Lead with their bold ideas,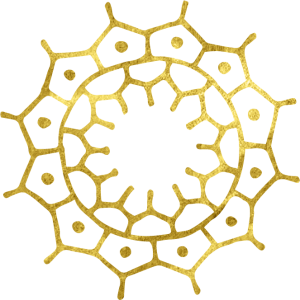 & Thrive.
I can see her mind and heart deep at work in the sessions as she guides me expertly and as if connected to something very deep.
Czarina has an uncanny ability to listen deeply and excise the heart of the issue.  My fear, doubt, and internalized oppression would confuse me and make me feel hopeless. In each session Czarina brought me right back to my true, inner calling and the desires I was too afraid to look at.  She never relies on canned, formulaic suggestions or templates for what you should do.
As a result of Czarina's coaching, I have a stronger and clearer connection to my deeper self and I can touch down with that more often in the week. I remember the things we unearthed in the sessions and I can remind myself of the larger goals when things feel too big or too complicated.
I was blown away by the session where I got to uncover the pain and hurt that I was hiding (even to myself) around being an actor of color in a completely racist industry.  I felt (for the first time ever, maybe) the tremendous disappointment, regret, and grief.
The main reason I  recommend Czarina is expertise. As someone who takes my own work very seriously, I expect others to bring their "A game" to whatever they do. Czarina definitely gives you her all — mind, spirit, and energy.  She listens deeply and with a great deal of attention to what you are and aren't saying.
Thank you, Czarina, for your dedication, love, and gentle guidance as we watered the parts of myself that were dried, achy, and in need of light.
"Czarina has a soul connection to this work."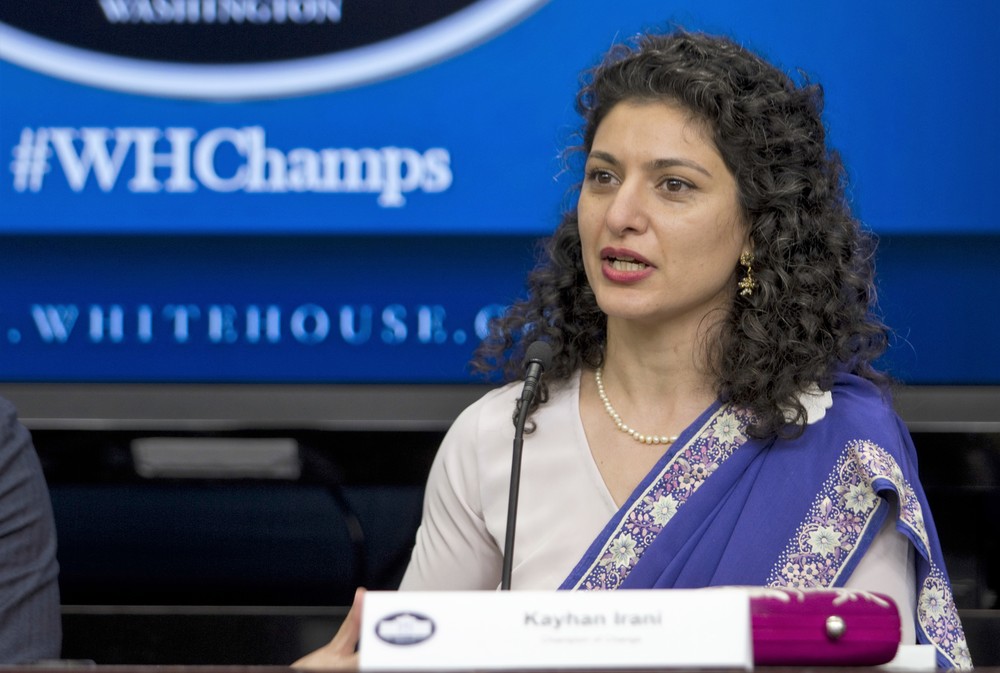 -- Kayhan Irani
Emmy award winner, Fulbright fellow, &
2016 U.S. White House Champion of Change (NY, U.S.)
"You helped me believe in myself."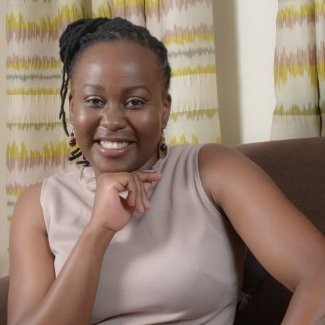 -- Vivian Ajega
Former Deputy Country Director of Operations, International Agency
Soon-to-be Restaurant Owner and Culinary Entrepreneur
Nairobi, Kenya
Before I started coaching, my life was filled with anxiety, worry, and lack of confidence in who I am professionally as a leader and a mother.   I was quite de-motivated at work due to my non-conducive working relationship with my boss. Work frustrations affected my relationship with my son because I would come home angry.
I had financial anxieties caused by my job insecurity. I was not working optimally.
I had no initial hesitations about starting coaching.  When I read your profile and client testimonials, I felt a connection with you and immediately signed up.
You provide a safe space that encourages trust. You have the ability to make people face their fears and inhibitions and bring them to a place where they feel unstuck and empowered.
When I found out I would be losing my job, you helped me discover that I have inner strength and am able to bounce from a bad situation quite quickly and re-focus on the next steps.
Through your coaching, I have experienced change and growth in my confidence in who I really am. This has tremendously improved how I view challenges and how to address my fears (financially and as a leader and person). I am now confident to speak in front of a large team, to ask questions, do presentations, and share my ideas without feeling inadequate.  I have also had the courage to move out of my comfort zone and follow my dream of opening my own restaurant.
Czarina: You are an amazing person with a beautiful soul.  I cannot thank you enough for getting me unstuck from my fears and helping me realize that by addressing my fears I can actualize my dreams. You helped carry me from one of my lowest moments to rise up and see myself differently.  Your guidance, your caring nature, and your ability to create that safe space helped me re-discover myself, my greatness, and my value. You believed in me and helped me believe in myself. Now I can confidently pursue my dream, having no fear but focusing on my happiness.
You have been a significant and important part of my life.  May God bless your work as you continue to help people from all walks of life discover their potential.
Before starting coaching, my life looked smooth superficially but was turbulent.  I was struggling with lack of purpose and was bogged down with insecurities. It was like I was shut to the outer world.
The lost connection with my personal goals and being drained of energy was making it difficult to achieve my professional goals. I was finding it hard to concentrate.
You established trust from the very beginning so that I could share my worries and challenges.  You kept me engaged and focused.  Your summary of action points was very helpful.
I now see that stress makes one rigid and am learning to not translate my frustration and worries to my team.  Your coaching process helped me to overcome my challenges through digging into root causes.  Small activities to re-gain my faith and spiritual link led to a series of changes that restored my energy, concentration, and peace of mind.  It gave me a sense of support and positivity to overcome worry and achieve my target goals and daily tasks.  I got reconnected with family, my village, and old friends.
"Changed my whole leadership approach."
-- Aamir
Deputy Country Director
Action Against Hunger
Now I have the hope, will, energy to improve myself.  Now I have clarity, vision, and guiding principles.  I have discovered angles I had never thought about before.
I have experienced a lot of change through your coaching!  Professionally this is impacting my leadership, how I relate to others, and even my facial gestures: I can smile in the toughest times, to show my team, "Don't worry, we will achieve it!"
Coaching gave me hope for change.  By the end of a session I no longer feel burdened and can speak with tranquility and freshness.  If I had done this process earlier, a lot of stress and my loss of energy could have been avoided.  My wife noticed a change in my behavior: that gradually I have more energy.  I am a big fan of your coaching!
I have created a link with a purpose in my life.  My stress level is down.  I have more peace of mind and ways to address financial and other worries without killing yourself with anxiety.  Now I am more content so I can be a lot more productive.  I had realizations which changed my whole leadership approach and taught me how to maintain a grip on challenging situations through hope.
I had not realized that coaching is so powerful.  I am simply grateful.
-- Sivakami Ananthasingam
Enterprise Account Management at Ellevate Network
NY, NY
Incredible at facilitating open, honest conversation
Czarina led a fantastic workshop for my company on cultural competency.
Her ability to facilitate an open, honest conversation about unconscious biases that can impact the workplace -- and make the space feel safe -- is incredible.
I would highly recommend Czarina to lead these workshops for other companies.
Czarina was wonderful to work with.  She facilitated a fantastic Lunch and Learn for our team on Cultural Competence.
Her passion for the subject matter, her empathetic approach, and the interactive format made for an engaging and impactful workshop. She was thoughtful in tailoring the presentation to meet our needs and created valuable learning experience.
Additionally, Czarina created a safe space that encouraged vulnerability and team building.  Her presentation and context really helped drive the conversation forward.
My main take-away was that there are so many layers to people on the team and what I see at work is only the surface level.
The workshop challenged me to see that there is so much work to be done around Diversity & Inclusion.  It made me start thinking about how I can take what I learned and discussed to other relationships outside work.
After the workshop we all stayed talking about how powerful it was and we all wanted to continue sharing.  Some even said it was our best Lunch and Learn yet - and I completely agree!
I have nothing but amazing things to say about working with Czarina.  I highly recommend this workshop.
"Our best Lunch & Learn yet!"
--  Jessica Pelaez
Operations Coordinator, Ellevate Network
NY, NY
"I'm making time for what matters to me."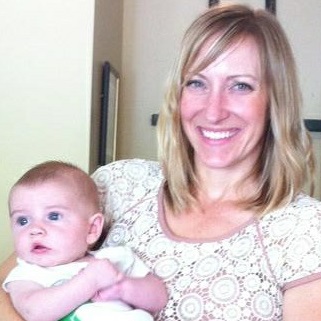 -- Katie Conley 
Fine Art Paintings and Home Staging Professional (Katie Conley Creative)
Austin, TX
Before I began one-to-one coaching with Czarina, life was unfocused and confusing. Disappointing. Lots of battles in my everyday.
What I've found most helpful about the coaching process is:
Having someone listen for a long period of time.
Having accountability in knowing I'm going to have to voice my concerns and questions every two weeks.
The biggest thing I've learned is that life and work cannot be separate. Life gets in the way and needs to be dealt with before work can thrive. Czarina's coaching helped me do that.
I am now committed to working on my art/business for a set amount of time each day.
Before, I didn't know what to do to move forward with my career. Now when I have two hours to myself, I have a list of things to work on to advance my career. I feel a lot of direction.
Now I have food for my mind and soul. I'm excited about GOING PRO even further!
Thank you, Czarina, for being so positive when I was a ball of negativity and roadblocks.
If you're thinking about participating in a life coaching program, my recommendation is: Do it! It's so great!
Before, I was feeling disillusioned about finding a job that I could believe in that doesn't burn you out.
I tried talking to a therapist, but there was just so much to explain about why I was feeling disillusioned.  Luckily, as a coach Czarina was exactly what I needed at that point in my life.
Since I started coaching, a lot has changed!
I'm excited about what I bring to the table and what I need from my work environment.
I know what my priorities are in my life.
I am feeling confident about major life and location decisions.
I'm engaging in things I care about and working towards change.
Thank you, Czarina, for being a great listener and asking the right questions to challenge me to think about things differently.  It has been incredibly refreshing to speak with someone who just gets it.  I don't have to overly explain myself and I feel heard and understood.
"Czarina helped me see more possibilities in my future at a time when I was feeling lost."
--  Courtney Koger
Community Organizer
Austin, TX
"Before I started coaching with Czarina, I viewed everything as a struggle."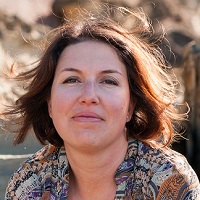 -- Vanessa Teklenburg
Writer, Homeschooling Mamapreneur, Workshop leader;
Central Coast, NSW, Australia
(after 1st set of coaching sessions)
I was staying stuck, swirling in the same beliefs about struggle. Now I'm much quicker to bounce back into a more empowered state of viewing my life.
As I've expanded and grown, so has my business. I earned a 65% increase in revenue in my business' initial stages!
Czarina had a way of getting to the important stuff and making me feel like we were working on just the right thing. Impeccably professional, Czarina has warmth and a heart-centered, intuitive approach. The specific results I've had since working with Czarina are :
More connection with and guidance from my inner wisdom.
More work coming in; doing more of what I love.
More ease and laughter in my relationship with my husband.
Committing and following through until the end.
I'm not giving myself a hard time for a change!
Had I not worked with Czarina, I would most probably have stayed stuck. I very much doubt my business would have had the success it has had.
The insights she shared with me specifically around relationships were incredible – a couple jolted me right out of my seat at the time!
Thank you, Czarina, for being courageous to kindly and lovingly poke me in the right places.
I had a wound that was always open.  The meditative practices that Czarina facilitated throughout our sessions have been very helpful in my journey to healing. I've utilized those techniques to help me in difficult times — when I'm feeling depressed, alone, confused, or worried.
Working with Czarina has made me more aware of my own energy and what I need to do to heal and not ignore any pain that I have not let go of throughout my life. Because when pain is ignored and not looked at face-on or understood, it can become very confusing and detrimental to the relationships we have with others and with ourselves.
I'm proud of myself for taking risks to fulfill my own happiness. Czarina has truly helped me to embrace my own light and really honor myself for carrying and spreading my powerful medicine.
What's been most valuable to me throughout this process is having a mentor. Czarina facilitates the understanding of my emotions, in a holistic way — honoring the spirit, mind, body, and corazón.
"Working with Czarina has been groundbreaking for me in my life."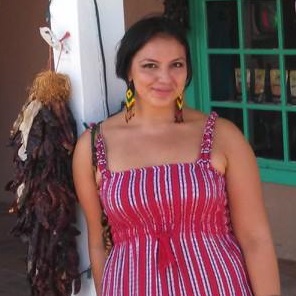 -- Naomi Caballero
Women's Health Researcher & Dancer
Austin, TX
Czarina has brought so much more stability and balance to my life. Our sessions have allowed me to really process my feelings and not just rush through life while ignoring or running away from them. She has also encouraged me to be committed to understanding who I am and who I want to be, and is helping me to manifest that.
Since coaching with Czarina, I have never felt more connected to myself, to the Earth and to my ancestors. This process is truly a blessing!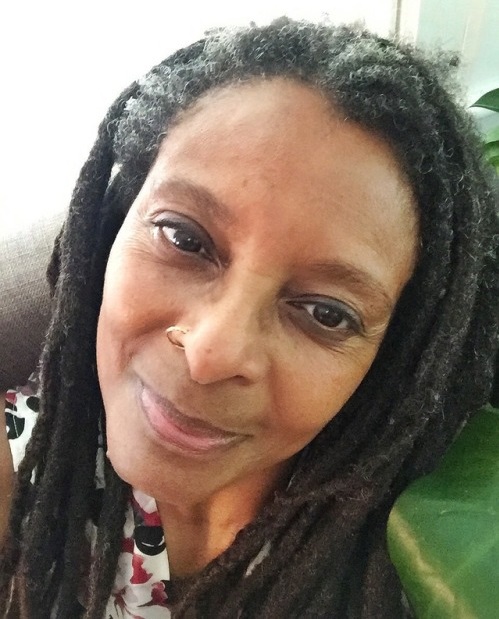 -- M'bewe Escobar, Ph.D.(c), Visiting Scholar,  former faculty at Alvin Ailey Dance Foundation in NYC and original FAME cast member
"I feel empowered. I've written more for my dissertation in the last 2 weeks than in months!"
I started coaching so that I can enjoy the dissertation process and feel good about the extreme challenges of being a scholar.  I didn't like the fatigue I was feeling before.
Now I feel energized and excited – like I have "jump-started" my writing flow.  I'm so energized that I've almost completely rewritten and restructured one of my chapters!  
I got back to the material that excites me.  It reminded me of all the work that I've already brought to my project. I'm not ignoring or submitting to blocks anymore.  I'm feeling more creative joy in my work.
Now I feel more confident and am focused on manifesting movement/growth in as many ways as I can – not losing myself in the enormity of my project.
Before beginning Czarina's coaching program, I was feeling stuck in my creative process and daunted by applying to gallery shows and opportunities that I know I am capable of achieving. I was feeling disconnected from my creative self.
As a result of coaching:
I have been practicing having a large goal and putting effort into it every day or two.
I have been doing what makes me feel alive and happy in the world.
And I have been making strides in dismantling old fears about being as large and as bright of an artist as I am.
"Now I am excited to share my ideas so that I can create bigger things!"

-- Gigi Grinstad
Multi-media artist and painter
Austin, TX
It was big for me to talk about creating a professional path that feels genuine to me without having negative feelings about it. It has helped to look at the fears and doubts & then do the work anyway.
I feel much less intimidation around application processes, and I have actually begun to enjoy working on them! It makes me feel excited to share my work and excited to apply to other art opportunities as well.
Even art-business work that I usually avoid has been calling to me.  For example, I did a little work on my website for the first time in months yesterday. Usually someone has to tell me to do it!
I wanted to say thank you for the time and effort you have put in with me. I really feel that you have been an integral part of the process of re-mapping my feelings and emotional responses to the application process especially. So THANK YOU. I appreciate you and your work!
"I was overwhelmed and feeling that I wasn't doing anything well."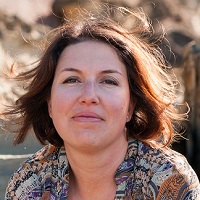 -- Vanessa Teklenburg
Writer, Homeschooling Mamapreneur, Workshop leader;
Central Coast, NSW, Australia
(after second set of coaching sessions)
I didn't have free time to dedicate to my business, nor the clarity or the money for childcare/homeschooling support.  I was riddled with fear.
Czarina, what I love about your coaching process is that yours is not a fix-it approach, but rather: BE with what this is. To unravel it with journaling or meditation.  It's a beautiful practice – I can't tell you.
Oh my goodness, the growth and transformation just in the past few months is astounding – both internal and external.
Work is really flowing. Exciting opportunities have been flowing.  I make decisions with relative ease.
Life feels rich and incredibly potent. If there are questions, the answers come quickly.
I feel on purpose. I feel powerful, joyful, and I feel so very very free. It's a feeling that last week had me streaming with tears.
YES!!!!! Woweee, my big dreams for my life are really not light years away.
I am doing work that is incredibly satisfying and fulfilling. I'm paving the way for financial freedom, with plenty of opportunities in the next few months.
I'm proud of myself for sticking to this. For showing up and choosing to grow even when it's uncomfortable.  For viewing this – – all of it! – as a fun exploration,  a deep dive: "Let's go and find some treasure!"
Thank you for your incredible wisdom and your ability to see what I can't see. Thank you for holding such a wonderful space for me to be vulnerable – I really feel like I can bring ALL of me to you, every little bit. I don't know that I bring this much of me to anyone
Now I'm in this place inside me, dancing with life, trusting and surrendering at every turn, being open to what comes my way. I'm so excited about where it might take me, in all areas of my life.
"I realized the reason that I was so blocked."
My coaching session with you affected me in a way that reading motivational and time management books had not.  Our session helped me to find some peace about the future.
Through speaking with you, I realized the reason that I was so blocked on even starting to write my dissertation.  When I realized this, getting started with the writing of the dissertation seemed kind of like a no-brainer.
Our coaching session helped me realize how detrimentally stressed I have been and how much I have been in denial about this. This has opened up a less strenuous writing process for my dissertation.  I still work very hard but I no longer put it above my physical and emotional health.
--  Amy Guenther
Ph.D. Candidate, Austin, TX
"Suddenly your whole life makes total sense"
After your workshop, I had one of the best night's sleep, with some powerful dreams filled with light and higher energy! I really got unstuck and let my dreams go wild, in a good way.
I feel so energized today. My body and spirit got a wonderful burst of energy.
Your workshop was such a powerful experience. Moments like that explain your life journey between countries and cities. Suddenly your whole life makes total sense.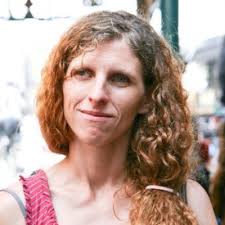 This initial coaching session was amazing: I experienced so much clarity during this one coaching session alone.  Thank you for the life steps for moving forward towards articulating my goals and dreams.
I want you to know how much I appreciate your ability to hold space, to witness, and to engage in meaningful conversation and truth telling!  Those attributes are so very rare.  You have an awesome talent for coaching!
--Dr. Jacqueline Smith
Ph.D. Graduand,  Austin, TX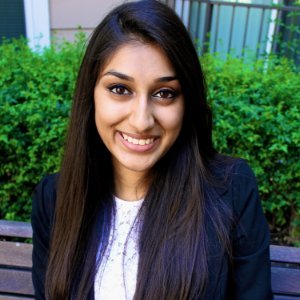 "More confident and empowered"
I participated in Czarina's workshop and could not recommend her more. Not only is she kind, compassionate, and understanding, but also she creates a safe space for you immediately. I left her workshop more aware of my fears, as well as more confident and empowered that I could overcome them to reach my goals.
-- Bianca Patel
"More grounded in who I am and what I want for myself."
As a result of Czarina's coaching, my vision for my life feels exciting, full of possibility, and very true to me.
For the first time in a while, I'm feeling hopeful. I've let go of unhealthy patterns in my relationship. I'm able to stand on my own and be confident in that.
I have good tools to bring myself back when my thoughts spiral in a negative direction. I feel a lot less overwhelmed and anxious. I definitely feel a shift in how I feel physically and emotionally. Now I'm able to sit with things more and not feel so overwhelmed by them.
My thinking is more positive, and that's energizing. I feel more peaceful and calm. I feel like I'm in such a different place now!
-- Maggie, Age 31
"Gave me the direction that I really needed."
This fall when I was working on making changes in my career, Czarina's consultation gave me the direction that I really needed. Working one-on-one with her I learned tools for how to focus on my self-care, balance my work and life, and how to tap into my creativity. I'm starting the New Year feeling fresh and encouraged to pursue my interests thanks to Czarina's support.

--  Andrea Zarate
Film Director & Cinematographer
Austin, TX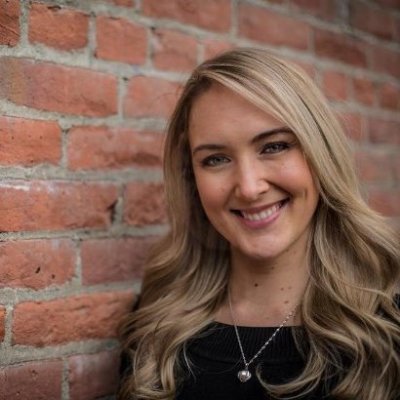 "I have shown up more courageously in my life."
I love your questions!  They are really good for me as a bounce-back.
You can razor-focus and call me on things.  I really appreciate the way that you do it!
-- Kimberley McAdams
Leadership Development Specialist, Miick Companies
"Becoming the mom and wife I've wanted to be"
Every session with Czarina felt like I was talking with a long-time friend. She infused our sessions with her thoughtful, gentle, and yet challenging style, pushing me to examine the relationship that I have with myself above all else.
In working with Czarina, I made peace with some painful periods from my past and took many leaps forward in becoming the mom and wife I envisioned I could be! I feel very blessed to have worked with such a skilled and spirited coach.
-- Julie Evans, Clinical Counselor, Victoria, B.C., Canada
Get support so that you can lead with your bold ideas and thrive.
Contact me to learn more about Leadership coaching.